Bicycle Trip to Åland – What I Learned
Imagine a Venn diagram of sunny weather, weekend, and summer vacation. A tiny intersection is all that is left. That tiny spot is where I should make the most of my summer vacation. But what should I do in those days?
I then saw the three circles crossing on the horizon. It was all coming together. I needed to act quick. And without hesitation, I seized the opportunity and decided to cycle around Åland.
maybe I saw a bird?
eagerly exploring
Working in the summer can be eye-opening. I get acquainted to people with different worries and dreams in different stages of life. Ordinary workers' lives reflect on how easy it is for a stereotypical student. No home or car to maintain, no family to provide for, and no rat race to beat.
And as I grind through the long night hours and wake up late in the day, I see how the imaginable stereotypical summer days sweep past fast.
How do I make my summer more interesting? The proverbial endless laboring and routine eating of multigrain porridge in the middle of the night is becoming rather plain.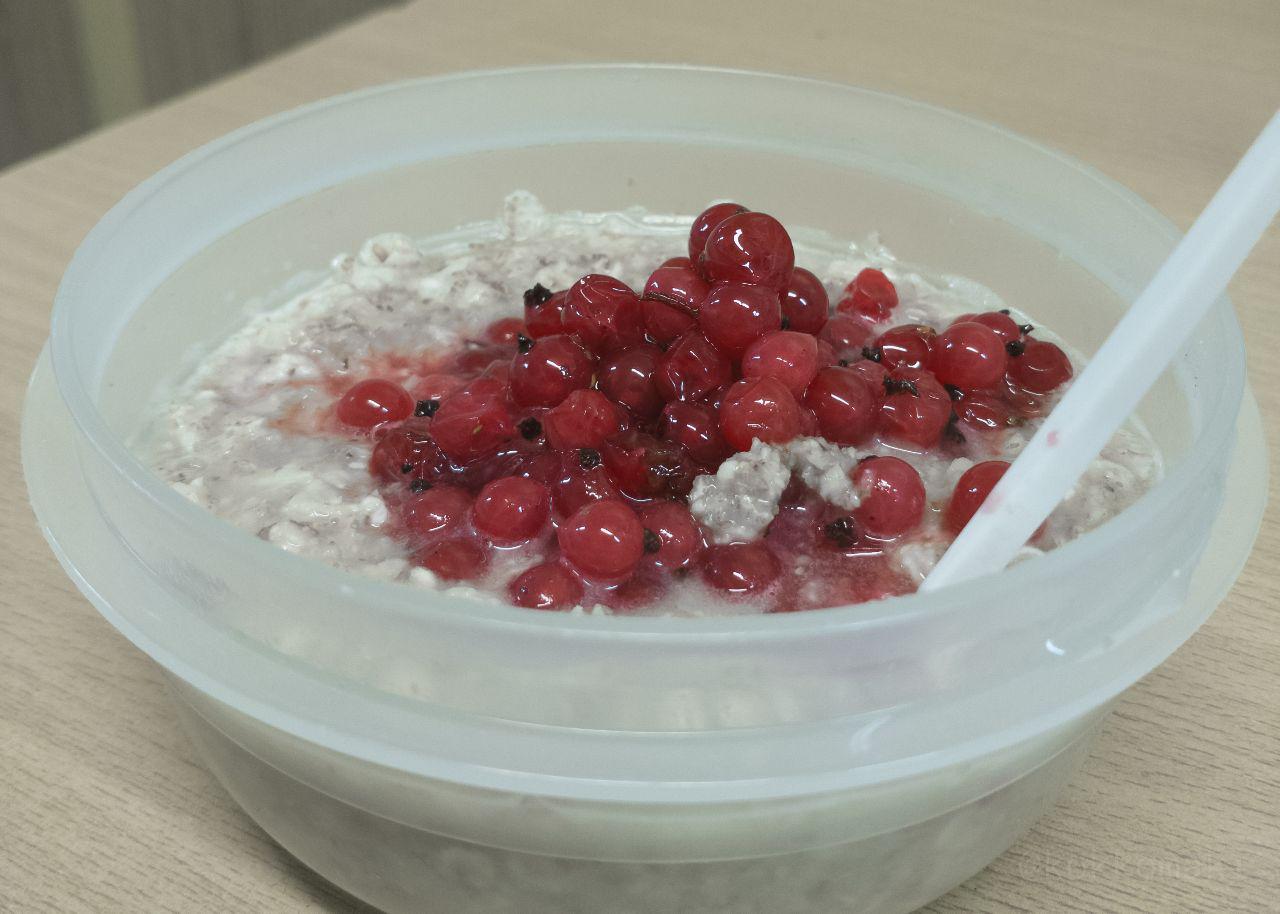 the midnight gourmet à la redcurrant
Let's try Tinder—the game where I end up ghosted and in someone's collection. As predicted, from a few matches only one was interested in talking with me more than small talk and actually go on a date.
We enjoyed coffee and shared an occasional laugh together but in the end I faced a rejection. I replied her hakuna matata and consequently decided to pause Tinder.
Then I thought: Why not cycle around Åland? Not only have I ever been there but it is "right around the corner". The place is also touted of its superb cycling paths—I shall be the judge of that!
I grabbed the idea and invited my friend to go with me. Sadly, he had to decline for he was busy with work. It seems I have to do the trip alone.
anxious rushing
There was no time to lose: it was going to be an extempore trip. I had to find out what I need, what I should know, where to visit, and when to travel there and back. All of it.
On Monday I drove to nearby town and bought a used trekking bicycle. The old fart had kicked the bucket so his daughter sold his bicycle to me.
On Tuesday I went to Partioaitta, one of the biggest hiking and backpacking shops in Finland, to buy my very first tent. I have no idea how to set it up but how hard can it be? After all, I have had the basic training in the Finnish Defense Forces.
On Wednesday I ordered ferry tickets totaling 44 euros. The ferry set sail on Friday morning and the other one returns late Monday evening.
On Thursday I realized my father's old sleeping bag did not provide enough warmth, so I went back to Partioaitta and got a new one with all the EU approved certifications no less. I got myself six protein bars too. (Actually, carbohydrates are more important than protein in cardio and I should know this!)
cognitive drifting
As always, I ended the night shift at 06:00. The ferry is going to leave soon so I do not have time to sleep. Maybe in the ferry? It is going to be a long day for certain.
My father offers to drop me off the Port of Turku. We get there at eight o'clock, sharp. He drives off in his red pick-up and I cycle around looking for the gate. Where the heck is the long line of cars?
I can see the ship but not the cars. Due to lack of sleep my brain is as fast as cat in an ice rink. After ten minutes of drifting I run to the reception to ask for directions. The lady behind counter and a plastic corona-shield confirms my fears: I am late.
Another lady joins the discussion and suggests that I go to the other ferry which is still moored but leaves soon to Åland too. I take two deep breaths and accept the dismal reality on the second. Simultaneously, I am grateful that I can still sail on the other ferry.
There was 'Onni onnettomuudessa' as per the Finnish proverb. It literally translates to 'luck in the accident', though the English translation does not sound nearly as smooth (kind of like the start of my trip).
blissful wandering
engines have started!
Upon landing to Mariehamn, I pedal around and past the other cyclists and quickly make my way to the comfiest café in town. I don't know why, but my first instinct is usually to visit the café first?
I make my way to the west. I don't have a specific plan as to where to go. I just go where my curiosity leads me.
blue –> green –> orange
I was close to some rocky beach in Hammarudda. The sea stretched as far as the eye could see. Seeing water was a good change after all the gravel and forest.
I watch the waves hit the rocks. It reminds me again how momentary everything is. Nothing seems to be stable even though our brain wants to think so. Not our childhood memories, not the state of sadness or happiness, and not even our personality. That's just the way it is. It seems to be a law that everything changes—entropy?
a couple on rocky beach
Then I notice the couple. These days I love to photograph people with different backgrounds to find a story. I wonder what hardship they may be going through now. The fact is that everyone is fighting a battle that no-one but the person herself knows about.
do you see something mildly funny?
I cycle deeper into trails of Hammarland nothing but thick forest around me. Soon I come across a deep quarry. I enter an unauthorized area for civilians. Since there is no-one to stop me but an aged, tinted sign, I take the liberty to photograph the amazing place.
abandoned, aged haul truck
As the time nears seven in the evening, I become extremely tired. Indeed, last time I slept was 30 hours ago, and according to my calculations, I had already cycled nearly 40 kilometers on asphalt and gravel.
My mind is now split between reaching some camping ground and on the other hand not giving a damn: Should I cycle ten more kilometers to the closest camping area or should I just set up the tent next to the closest bush I find?
I chose the latter and exercised my 'freedom to roam'. I set a tent near someone's dock. I took a brief swim in the ocean, brushed my teeth and hit the "bed".
sleep, finally?
I thought being sleep-deprived would make me fall asleep easily despite how hard the ground is. Oh, how wrong I was! Sleeping on hard ground without a mattress all the while listening crickets come to life in the middle of the night and feeling the sea wind sway my poorly set up tent was perhaps my worst night ever.
coffee-boosted cycling
I start the second day by visiting Eckerö's old Post and Customs building which is now a museum and a café. Museum was okay but café was very nice. I enjoyed a fresh sandwich and brewed coffee with oat milk. To me the best moments of travel is food and especially breakfast.
I refilled my water bottle and recharged my phone. Both of them seems to be empty constantly. (Mrrr...)
My plan was to to cycle to Skarpnåtö and take the ferry to Geta and explore the north. But after talking to a fellow cyclist who was also leaving Eckerö, I changed my mind rather quick. She said the last ferry left an hour ago!
I am glad that I talked to her. She saved me a lot of time and premature graying of hair. Talking to strangers (and especially locals) is often helpful and very enjoyable when the discussions turn out to be fruitful. As a solo traveler, they can be the highlights of the day.
So north side of the Åland is out of the picture. Thus, I decided to make my way to Castle of Kastelholm and then spend the night at Puttes Camping further down the road next to the Fortress of Bomarsund.
Midway there I stopped at a cafe and ordered an espresso. After I sipped the last drops of coffee, I saw fellow adventurers arrive. I was compelled to take pictures of their bicycles because they looked like they had their whole home with them.
can you spot the duct tape?
I continued my way to Castle of Kastelholm and Fortress of Bomarsund. They did not suffer from coronavirus: both places were full of Baltic tourists taking photos with their androids and iphones.
fortress? more like ruins to me!
I chose not to take photos of the two historical structures. Photographing for the sake of it is not my thing. I even noticed some people taking photos of the description boards. What is the purpose of that? Are you really going to read those descriptions later?
by the courtesy of google images
lonely biking
Biking all over Åland have been interesting in one hand but on the other hand a tad bit boring. Simply, there was no-one to share my struggles, jokes and opinions with.
Of course, I could have shared my trip on the go through social media such as instagram but to what purpose? To gain likes? To share my life by the day? To photograph and video things that nobody actually cares to watch? That is not me. You can do it and I do not judge you for it, but to me constant social media presence is irritating.
A second option is to tell the experiences to my closest friends and family or write a blog post (as I am doing now).
While telling a story face-to-face or in a written or visual format is better than nothing, yet I find it still is not the same as actually experiencing it. Words, images and videos can only say a part of a story, a tiny slice of reality, a reality that I choose to show and tell.
I won't to tell you the dirty parts nor the dull moments online. Who is going to read that not to mention the consequences I could face in the future? Yet these moments belong to the experience to make it whole.
I felt lonely at times. In the second night, as I was trying to fall asleep, a little girl with her parents walked past my tent. I heard her say her parents that 'a lonely cyclist lives there'. I believe I used a psychological defense mechanism, 'blocking', to negate the thought of loneliness.
The second time the feeling of loneliness hit me was later in the ferry on my way back home. I sat in the canteen eating lunch and listening incomprehensible background chatter. Looking at the smiles in children, parents and couples around me reminded me of the past.
Now the feeling of loneliness intertwined with nostalgia. I recalled the times I enjoyed lunch with my family in our annual trips to Estonia. But now, I was eating lunch alone and had an occasional blank glance at my smartphone.
highway riding
The Sunday morning sun heated the tent to the point it was a sauna. I threw all the stuff and myself out and packed it all up outside. I was hungry and the thought of protein bars disgusted me from the bottom of my heart. Protein bars are not the best food for long-distance bicycling for the fact that they lack crucial carbohydrates and salt. Well, at least my calves are getting more muscular if nothing else.
I cycle to the Island of Vårdö to buy proper food from the local K-market. After two bridges, one raft and ten kilometers, I see dark windows and hear nothing. The place is closed. I should have checked the opening hours on Maps but I was foolish to rely on yesterday's information. Well, at least I took a photo of this pretty house!
this made it worth it!
When I got to Mariehamn, I was craving for salt and carbohydrates. I bought salted peanuts but the thought of a large schnitzel and french fries intruded my mind. I decided not to fight against the feeling.
The Sunday noon and the early Monday morning I was busy exploring Mariehamn like a rat in a new maze. I checked the beach and the parks, the restaurant menus and the cafés, the streets and the forests, and of course the flea market. There was not that many clothes for men.
I spent the rest of Sunday evening watching formula at the market square. Then this amusing juxtaposition moved in front of my view: a grandpa on a wheelchair and racer on a formula.
contrast of fast and slow
retrospect writing
Åland is just like my hometown Turku: identical architecture and landscape. Only big difference being that majority of the people speak Swedish and roads are actually built with cyclists in mind. As such there was nothing new that I had not encountered before.
At times the trip felt more like a performance than a holiday trip. I guess in hindsight the trip was partly a personal challenge and partly self-discovery. And I think I now understand more about myself than I did before.
So what did I learn? Well, for any camping trips, take a soft mattress and jolly company. Going on a trip is much more fun when there is a soft ground under your back. Even better when there is someone with you!
And what not to do? Don't go sleep-deprived on a trip nor take protein bars as your main source of energy! Finally, relax a day or two before you go to work. My night shift started in an hour after I got home.
(I made the trip between 17.7 – 20.7.)